The Stihl AS System is the smallest battery system available. These tools are perfect for occasional garden maintenance around the home. There are 3 tools available at the moment, HSA26 Cordless Shrub Shears, GTA26 Garden Pruner and the SEA20 Cordless Vacuum – all powered by a replaceable AS 2 battery. The complete set will have you kitted out for all those small jobs around the garden!
HSA 26 Cordless Shrub Shears
The Stihl HSA 26 cordless shrub shears are the perfect garden tool for maintaining small hedges and shrubs around your home. This product has been popular since its launch this year and we know why! This tool also comes with a grass trimmer attachment for edging lawns or flower beds. The small battery means it is super lightweight and easy to use. No fuel or oil needed, simply charge the battery and get to work. This tool makes light work of those dreaded trimming jobs in the garden. Features a comfortable rubberised handle and tool-less blade change. The run time on the AS 2 battery is up to 110 minutes giving you lots of time in the garden on one charge. Find out more about this model here!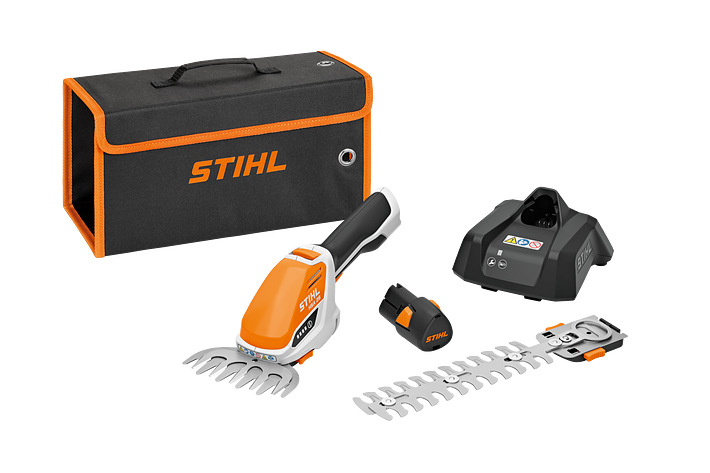 GTA 26 Cordless Garden Pruner
The GTA 26 pruner has become a popular choice here at Robert Kee Power Equipment. This small handheld battery chainsaw is perfect for whether you are pruning trees, cutting wood, or doing some general tidying. Features a 4 inch light guide bar with a 1/4″ PM3 saw chain for precise cutting. The tool-less chain tensioner makes it easy to replace the chain. Run time on the AS 2 battery is up to 25 minutes, then simply put it on to charge. The full set comes with the machine including bar and chain, battery, charger, carrying bag and Stihl Multioil Bio. Find out more about this tool here! This model is also available body only so just give our store a call to enquire!

SEA 20 Cordless Vacuum – NEW!
NEW for 2022, the battery operated Vacuum from Stihl is ideal for vacuuming and cleaning your garage, car or workshop. Simple design with removable collection container for easy cleaning. Features a 2 level filter system to allow effective air filtration. This tool comes with a crevice nozzle and universal nozzle with removable bristle attachment. Like the other members of the AS team, this is suited to domestic occasional use. Lightweight and easy to operate meaning you can get those tasks done quickly and hassle free.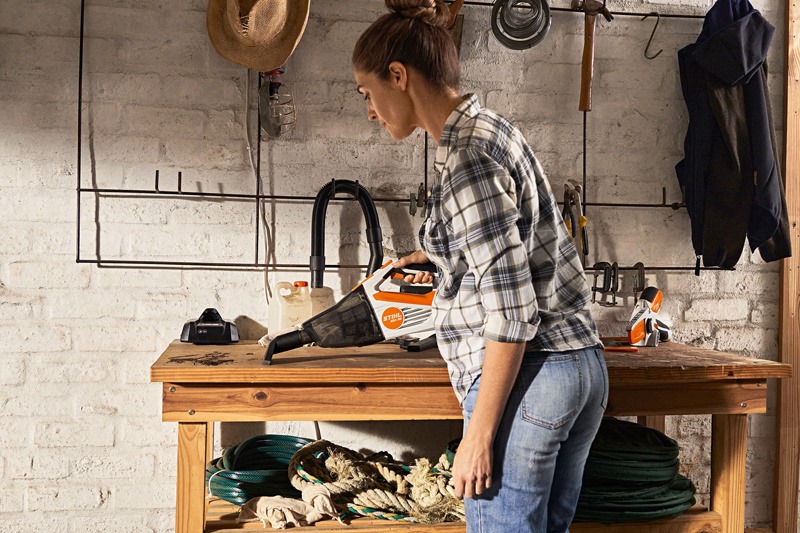 The AS 2 battery and AL 1 charger can be bought separately and since they are interchangeable, you can use them in any of the three machines in the AS team. Check out the Stihl Tutorial below on the HSA 26 Cordless Shrub Shears!