The summer is when we want our gardens to look their best. A place where we can enjoy some nice family time, late evening summer barbecues and just chill out! Having your lawn looking this great isn't easy, so we've put together some top tips to help you along the way! Lawn maintenance in the summer can be a full time job! But it doesn't have to be.
1. Mow little and often!
It is important to mow our lawn regularly in summer. This is to ensure the grass doesn't get too long, thin and sparse. Instead, it allows the production of thicker stems, creating that thick green carpet effect! As a general rule of thumb, it is recommended you cut your grass by one third each time to keep a healthy lawn that can get plenty of nutrients!
2. Fertilise Early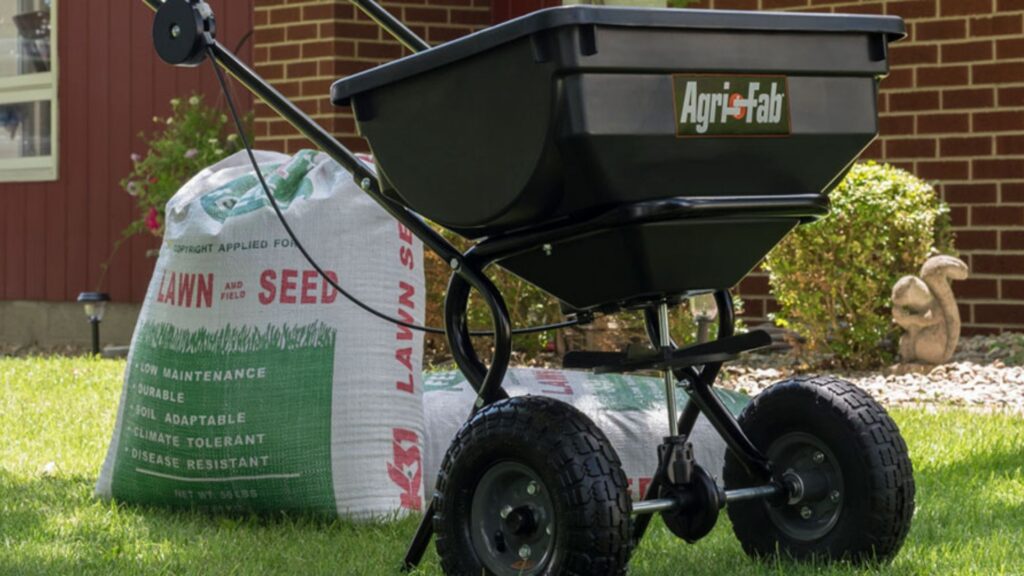 Fertilising your lawn early in the summer gives your lawn the nutrients required before the high growth season commences. May/June would be a great time to do this if you haven't already done so! Fertilising the grass will help keep away moss, prevent those unwanted weeds and keep your grass looking lush and green. Using one of our Agri-Fab push spreaders is a really effective way to do this. They range from the small 50lb spreader to the 125lb spreader meaning there is one for every shape and size of garden. If you have a bigger garden to cover you might be interested in the towed spreaders to hook on to the back of your ride on mower.
3. Don't cut too low!
As tempting as it is to cut your grass low and keep it short, you might be doing more harm than good to be honest! Keep your blades higher in the summer as cutting too low can cause the lawn to burn, lose nutrients and dry out. It is also important to keep your blades on your lawnmower sharp as dull blades can damage the lawn. As mentioned above, taking 1/3 off your grass every cut is a good rule of thumb!
4. Collect or Mulch?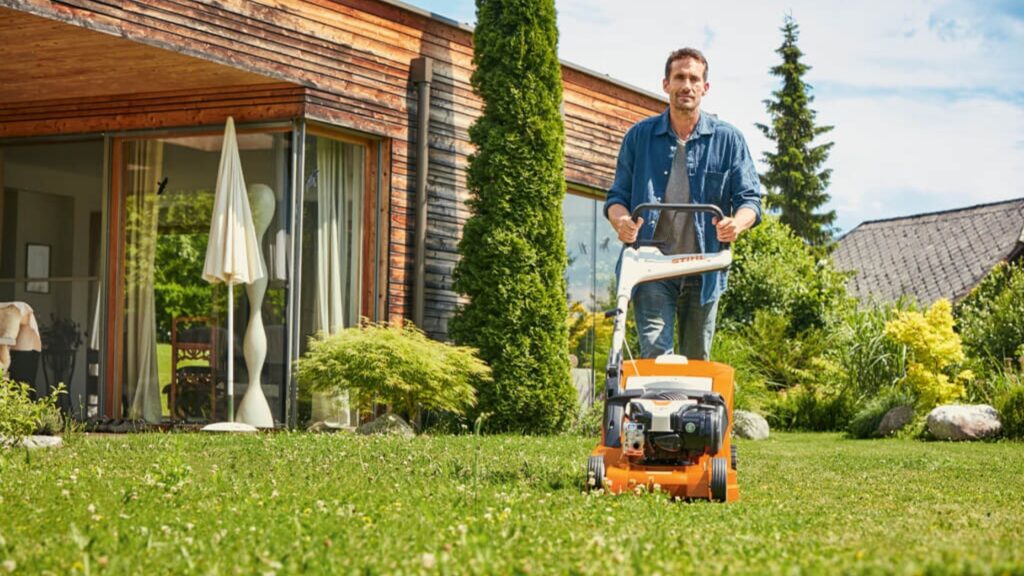 A lot of the time you will want to collect the grass and dispose of it, however sometimes it is better to let the clippings lie. By using a lawnmower with a mulching function, the machine can finely shred the grass clippings back into the lawn as a natural fertiliser. Not every mower has this function so be sure to check this if you are looking to some mulching! Many ride on mowers have this function. For example the Honda 2417 HME has Honda's built in Versamow™ selective mulching system – a great way to naturally fertilise the lawn. Alternatively, the Husqvarna Automowers continuously cut the lawn leaving behind very fine clippings of grass, leaving the lawn looking its best all year round!
5. Keep your lawn hydrated!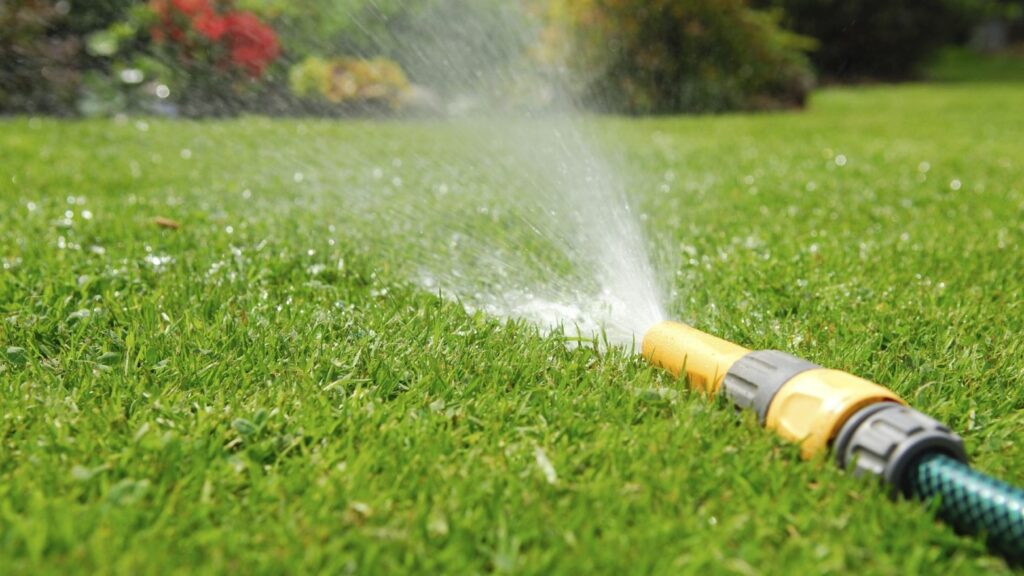 Your lawn needs water just as much as you do. It's fair to say that in Ireland, we get our fair share of rain so this might not be necessary but in the hope that we get a somewhat decent summer, you might want to keep this in mind for those heatwave days! It's best to water early in the morning when it's cooler.
6. Tidy the Edges
Once you've mastered the perfect cut, it's time to tidy up the lawn edges using a grass trimmer or strimmer. This will leave your lawn looking sharp and fresh. It's time to sit back, relax and enjoy!